TRANSIT TRENDS AND CUSTOMERS' EXPECTATIONS FOR THE FUTURE
People need to get from one place to another – and many depend on public transportation and other providers to offer comprehensive services. Whether people have mobility challenges, need public transportation, or are in need of moving large groups, it is critical to understand the transit trends and how riders' expectations will change in the future.
PUBLIC TRANSPORTATION TRENDS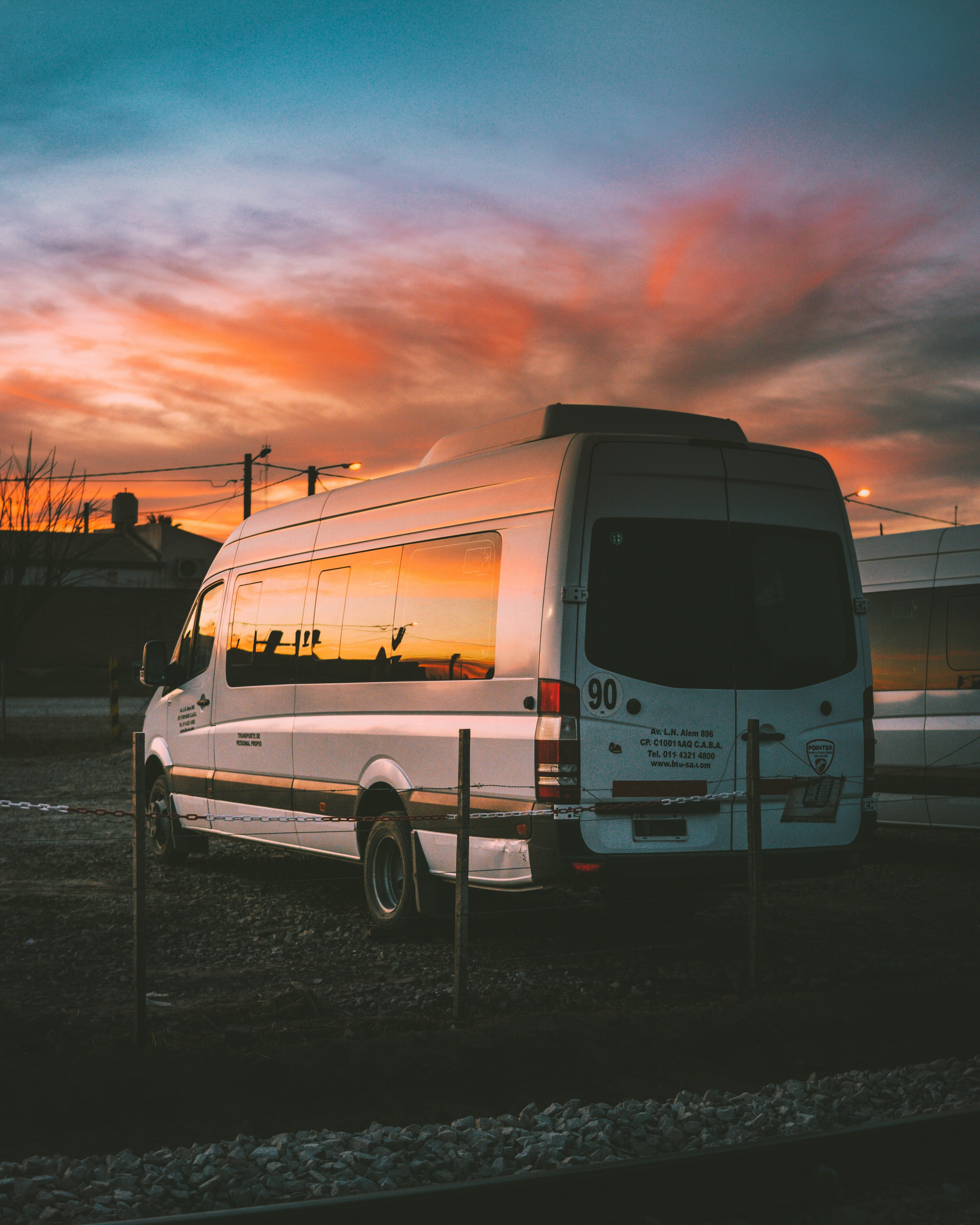 The transit landscape is changing constantly and there is uncertainty about the future. One thing is clear, technology will play an increasingly important role moving forward.
Beyond the traditional transit modes of bus and rail systems, the landscape in recent years has changed rapidly. Many public transit agencies have invested in alternative connecting modes such as bikes, scooters, or a mixture of both. The ride sharing industry is growing significantly too.
Previously, these ride sharing industries were the main competitors of many transit agencies, however, more public transportation agencies are partnering with Transportation Network Companies (TNC)s like Uber, Lyft or Uzurv to reduce wait times and operational costs in under serviced areas. Rather than relying on public transportation that isn't on-demand in many instances, people can use ride sharing apps to book their trips with the click of a button. According to some studies, the Compound Annual Growth Rate (CAGR) for the ride sharing industry is growing by nearly 20 percent a year.
Traditional methods of public transportation are being replaced by newer methods that require less emphasis on infrastructure. Automakers have been producing small batches of autonomous vehicles. While none are available for residential use as of yet, many are being used in pilot programs for data collection in the transportation arena. While the bus rider population grew by .95 percent, it is not a significant growth – and much of this is a result of many cities using traditional large sized fleet vehicles which require more durable roads and cannot make the turns for small residential areas. This phenomenon led to under served areas in cities where urban planning created sprawl and did not incorporate public transportation into the original designs.
The subject of counting ridership is complex. Transit ridership hit a period of decline from 2015-2019. In terms of ridership, the American Public Transportation Association (APTA) released a third-quarter report from 2019 to show a significant amount of data. The number of people taking heavy rail grew by 5.46 percent over the prior year. Commuter rail transportation grew by 4.38 percent while trolleybus transportation grew by 1.25 percent.
ADAPTING TO THE CHANGES OF THE GLOBAL PANDEMIC IN 2020
The numbers demonstrate that although there was a period of decline in public transportation until 2019, the numbers above are evidence that public transportation was experiencing a season of growth once again, until the emergence of COVID-19.
COVID-19 is playing - and will continue to play - a large role in affecting public transportation in 2020 and beyond. Perhaps for the first time in history, agencies are urging riders not to ride their system unless it is on essential business. Agencies began using new methods to alleviate overcrowding, extending vehicle sanitation time in between customers and ensuring safe social distancing methods; all while operational costs increased and revenue collection decreased. Many agencies have begun to use their current resources to begin meal and essential items delivery systems for their communities and riders will have expectations that transit will be able to provide them assistance in the future.
All trends need to be considered as they demonstrate that customers - who have a choice - are opting to use newer transportation methods and relying less on traditional models; all against the backdrop of change that COVID-19 has wrought on the world. Furthermore, there is a rise of smart cities, which has been disrupting the traditional city landscapes. As this happens, more commuter rails and other forms of fast transportation are being built, integrating both information and communication technologies. Toronto, Dubai, and other cities are becoming models as many more cities look to become "smart" for their residents.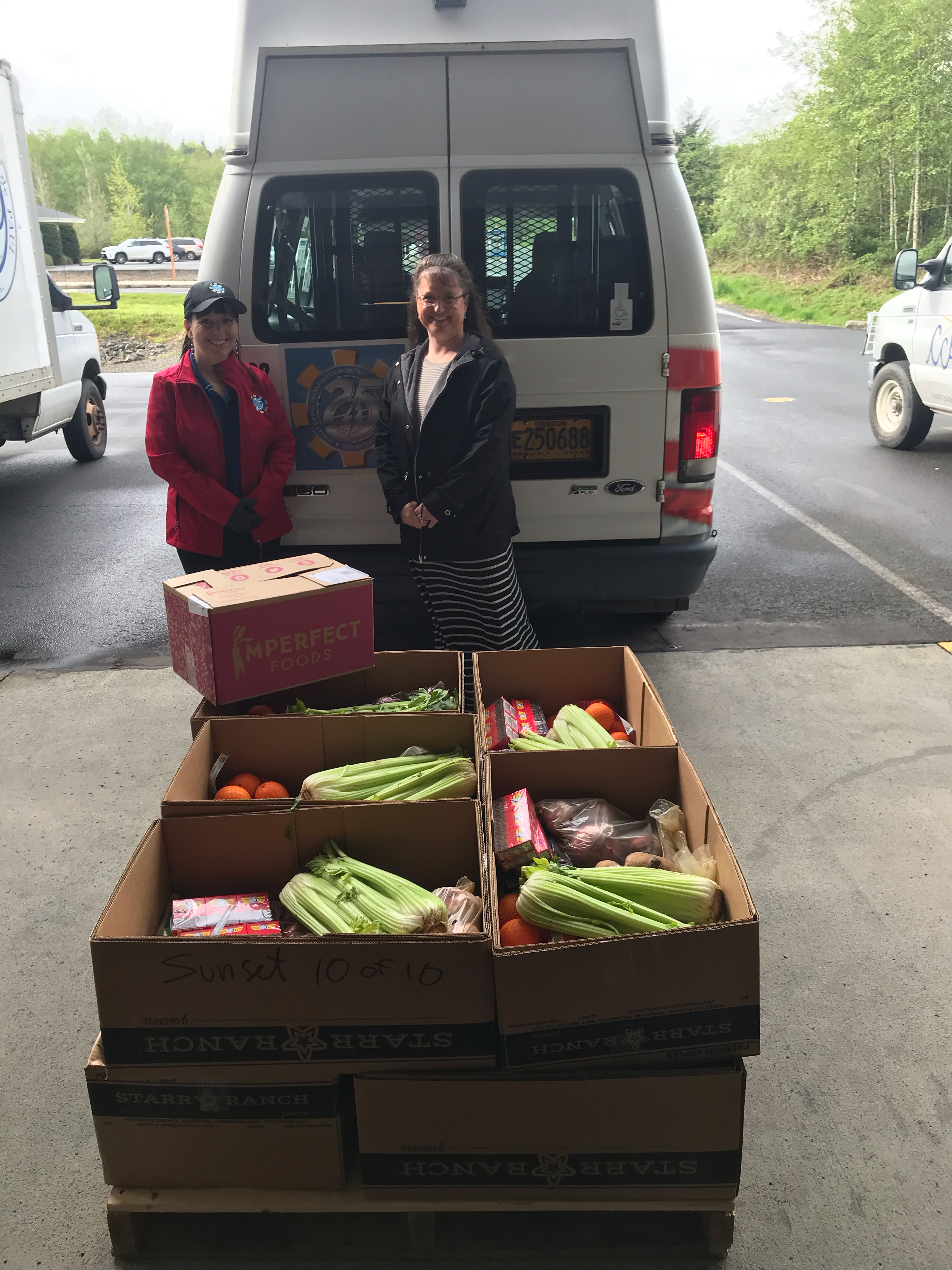 HOW THE DEMOGRAPHICS ARE CHANGING
Although public transportation has been the best method of travel for highly congested urban areas, in the not too distant past, transit had many captive riders who rode because they did not have a choice. Public transit now has a significant number of riders who make the choice to ride public transit options.
According to the American Public Transportation Association (APTA), many communities are investing in public transportation as a way to reduce carbon emissions – and over 37 million metric tons are saved around the nation every year. This also leads many people to choose public transportation as a way of helping the planet.
Additionally, many people look for cost-efficient modes of transport. Those who are being thrifty avoid car payments, insurance, and gas fill-ups by using bus and rail systems. Since the average household spends approximately 16 cents of each dollar on transportation, a household can save in excess of $10,000 a year by using public transportation and eliminating one vehicle.
Benefits of investing in public transit
WHAT CUSTOMERS WANT FROM TRANSIT PROVIDERS
The people who are relying on public transportation know what they want – and it is up transit providers to meet today's new rider expectations, which can put asevere strain on operations.
One such example is Washington DC, where late night transit was greatly reduced in 2019. This decision cost employers and employees a significant amount of money as transportation became a problem. COVID-19 has made it especially clear that essential workers need options to be able to get to work. Demand-response transportation can provide many options to transport these workers in the off-peak times that traditional fixed route options lack. Late night operations are critical components for mobility options and providers. State of the art technology makes it customer friendly and economical to provide demand response. Technology can allow for more sophisticated demand response services. The problem with keeping transportation options in the evening is not limited to DC, either. This is an issue across the industry, as people need a way to get home late at night because bus and rail routes have stopped.
Some of the most common customers' expectations are the ability to:
Receive prompt information about routes and schedules

Find facilities easily
Find facilities that are clean and well-lit
Find rides that are on-time
Be given updates of delays in real-time
Receive prompt responses on suggestions for improvement
Ensure that overload situations are addressed promptly
ON DEMAND, INSTANT MOBILITY
Additionally, many customers would take great comfort in knowing that on-demand mobility options are available. This ensures that they can make the customization needed based on individual needs. It would allow trips to be booked and managed using a website or mobile app. Routing, booking, and payment could be done electronically to make it easier for people to book public transit services that are available. As more people have access to smart phones, what they can do from their mobile device becomes increasingly important. Since today's phone technology plays such a vital role in mobility on demand, the desire to use this service increases as the population of people who have smart phones increases. Smart phones use is expanding rapidly across all age groups.
Understanding the new transit playing field with the present-day expectations of riders can be challenging. You may be missing out on opportunities simply because of not knowing the expectations in your area. As rider expectations change from year to year, it's critical that you stay aware of these expectations. It will make it easier to tap into the latest software and technology to ensure that needs and wants are met.
HOW TRANSIT SOFTWARE IS CAPABLE OF HELPING
The right transit software is capable of providing assistance to ensure that you are connecting with those who are using transit services. Providing mobile apps and self-service portals are just a few ways to provide the right tools to streamline the customer experience. Using smartphones and tablets instead of paper has brought transit into the modern age and continues to help agencies enhance their riders' transportation experience.
With the right software, agencies are not limited to just providing traditional methods of transportation. Agencies can use the software systems to do things such as provide meals and essential item deliveries to the elderly and riders who could not shop for themselves, as some of Ecolane's customer agencies did during the COVID-19 outbreak.
Ecolane is created for transit people by transit people, in order to suit the unique needs of our customers. Serving as a catalyst at the intersection between demand-response and on-demand transportation, Ecolane software works by automatically adapting to changes in schedules and conditions as they are happening in real-time on the day of service. For more information on how Ecolane can help your paratransit or on-demand transportation agency grow in ridership and increase operational efficiency, visit us at www.ecolane.com.