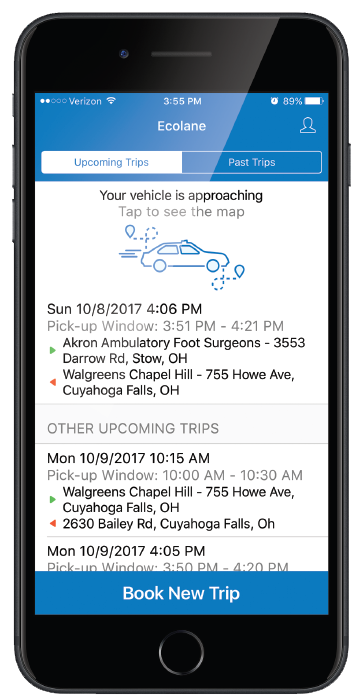 Release Date: October 9th, 2017
Ecolane is excited to announce the launch of our innovative mobile app which is fully integrated with Ecolane DRT, our signature Demand Response Software. Ecolane is your trusted transportation software partner and the leader in continuous real time optimization resulting in huge savings for your transit agency.
With over 15 years of experience in the industry, our research into modern day trends shows that transit riders have higher expectations of their travel-experience than ever before. We have developed the Ecolane NEXT App to help meet and exceed those expectations, while maintaining our commitment to autonomous scheduling solutions.

With the 95% of Americans owning a cellphone and 77% owning a smartphone, now more than ever is the time to put transportation management in the palm of your hands.