 Empowering Agencies to Effectively Serve More Riders
Insight, support, expert perspective, and guidance.
Intuitive dispatch and scheduling software.
Insight, support, expert perspective, and guidance.
Intuitive dispatch and scheduling software.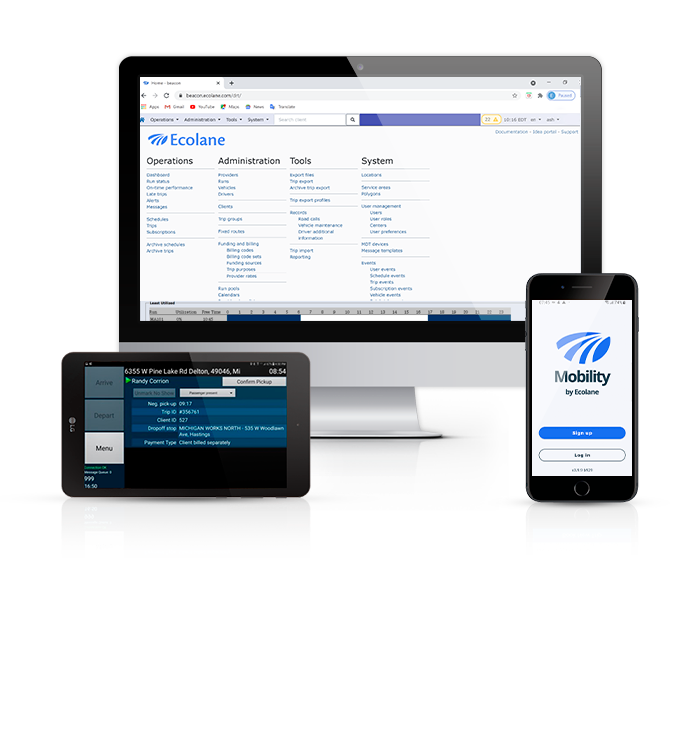 Total vehicles using Ecolane
Average increase in operational efficiency
What are the
benefits

of Ecolane software?
Get Ecolane software
After getting a customized demo and purchasing the software, you'll get extensive hands-on training and support from our team with a seamless transition to our platform.
Start Scheduling Rides
Start scheduling rides using the Ecolane platform to serve more of your customers, more effectively.
Break Silos & Maximize Efficiency
Business intelligence and real-time data will allow you to break down silos within your agency, improving operational efficiency and enabling you to make more informed decisions for your community.
200+ combined years of transit experience.
Our staff offers over 200 combined years of transit service experience. We've worked with over 200 partner agencies and counting, and we've helped them provide over 44 million rides, and drive over 463 million total passenger miles. In return we've received a 97% satisfaction rate. Our partners see an average increase of 44% in operational efficiency when they switch to our platform and we are there to help them every step of the way.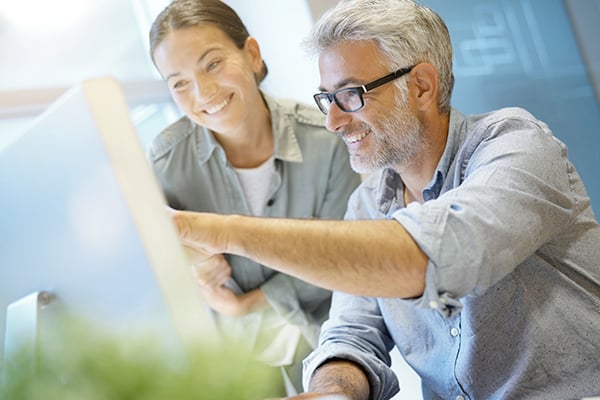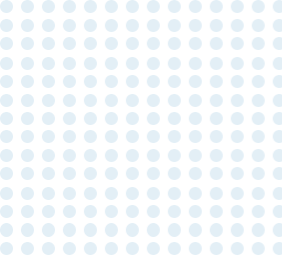 Your turnkey transit solution to help you deliver a better rider experience.
Software to Maximize efficiency
24 hour Live Team support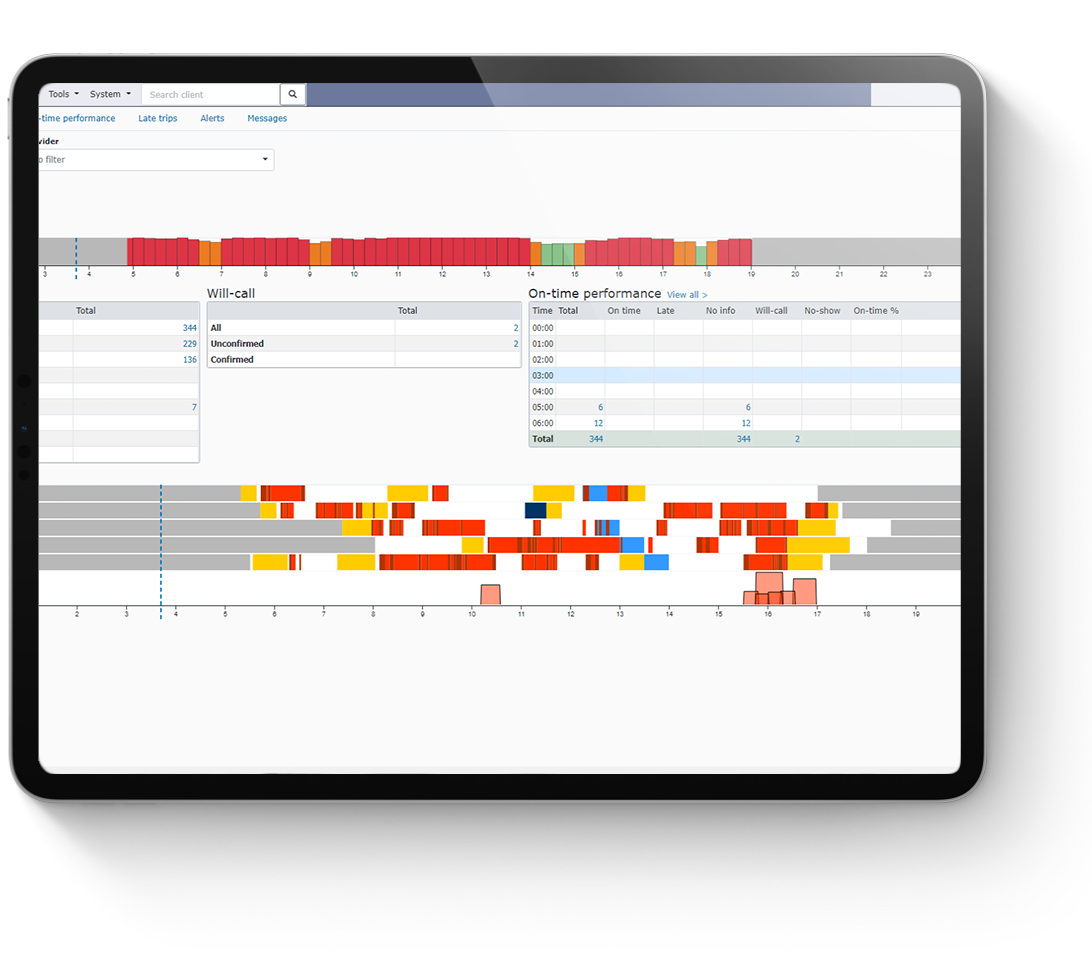 Intelligent Web-based Transit Scheduling Software
Ecolane's software provides a suite of powerful, platform-independent tools and services to manage, monitor and assess system and employee performance in real-time. We put the power of modern technology in the hands of staff and provide the training and support to maximize its potential. Ecolane is committed to providing software and support services for our customers that yield an immediate increase in productivity.
Dedicated Live Support
We provide after hours support for any critical needs, 24 hours a day, seven days a week. Additionally, Ecolane maintains a robust knowledge base on its Support website to answer frequently asked questions and to provide refresher training material and recordings of support webcasts.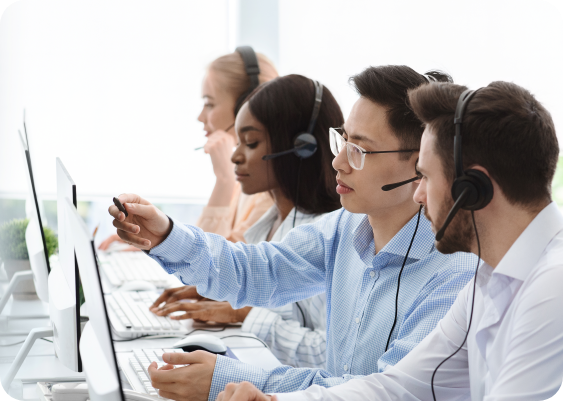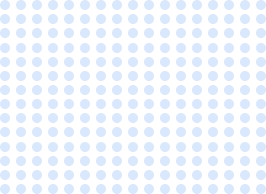 Resources for Agency Leaders