All it takes is a few taps on your screen. Get riders to their destinations quickly with a single app that eliminates the headaches of traditional transit—from long lines to paper tickets—to create smoother experiences. X4MaaS delivers what you and your riders need on demand and with ease.

Need to integrate with multiple transportation modes? X4MaaS delivers in one interface.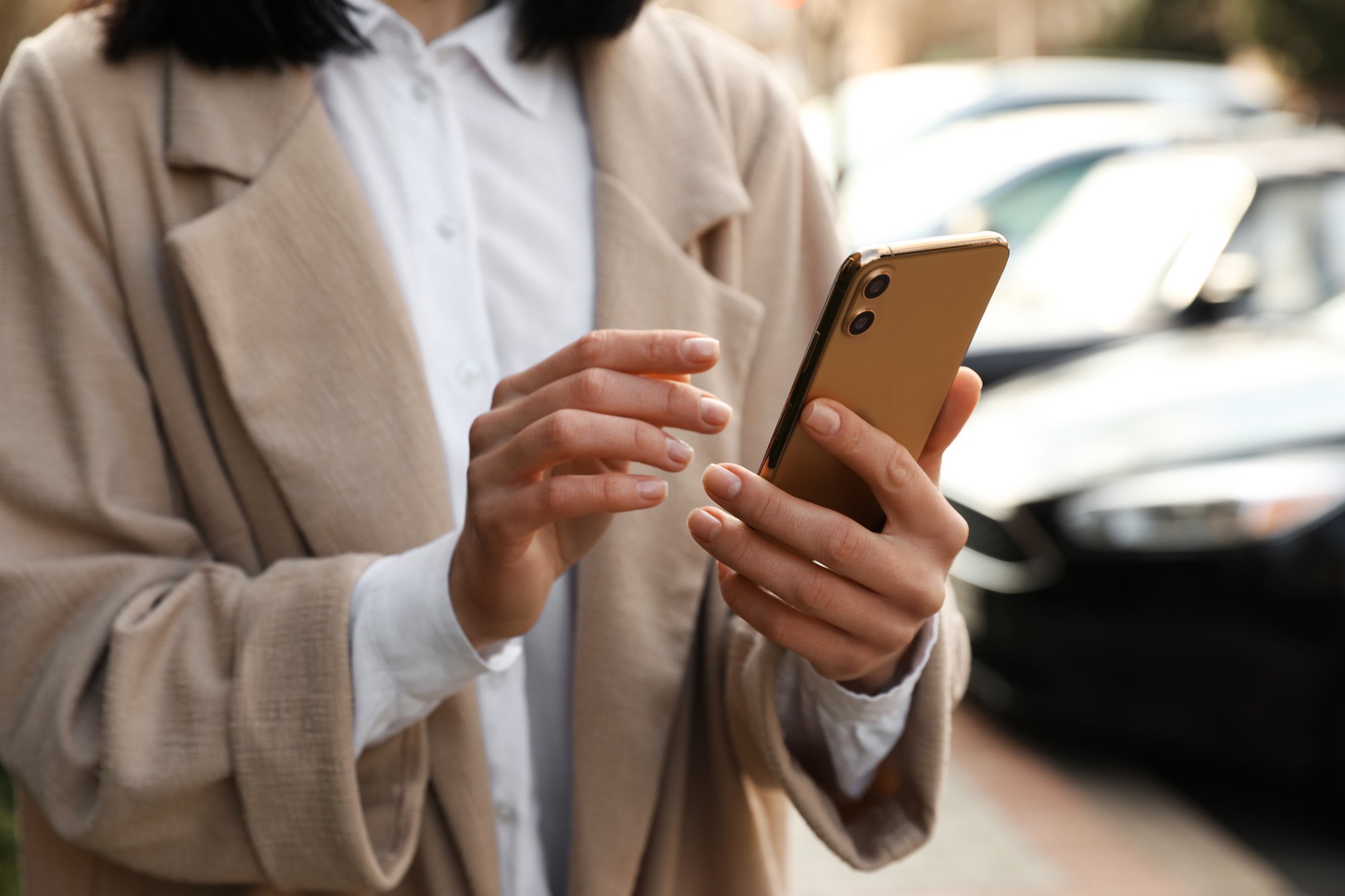 Transforming the Rider Experience Across 100+ Cities
X4MaaS is a fully integrated, ADA-compliant mobility platform designed to help agencies seamlessly connect riders to just about any mode of transportation. Available in more than 100+ cities, X4MaaS is your go-to multimodal trip planning app to streamline trip planning and booking. Take your riders from fixed-route to microtransit and beyond and promote better safety, accessibility, equity, and inclusion. Plan. Pay. Go! with X4MaaS.
Unlike traditional mobility as a service (MaaS) architecture, Ecolane's X4MaaS offers a three-tiered federated gateway for maximum scalability. Make trip planning, booking, and paying even easier with greater flexibility:
Its architecture allows for a scalable independent operation of each agency/multimodal data source.
Add third-party providers and application programming interfaces (APIs) without affecting other parts of the solution.
Form a real-time brokerage interface and bidirectional communication with third parties and APIs for brokered trips.
Ecolane's X4MaaS keeps both sides—your agency and its riders—in mind. Streamline transportation with self-service while you boost efficiency and cost savings with app-based ticketing and payments. Deliver equitable and ADA-compliant transportation with X4MaaS by your side.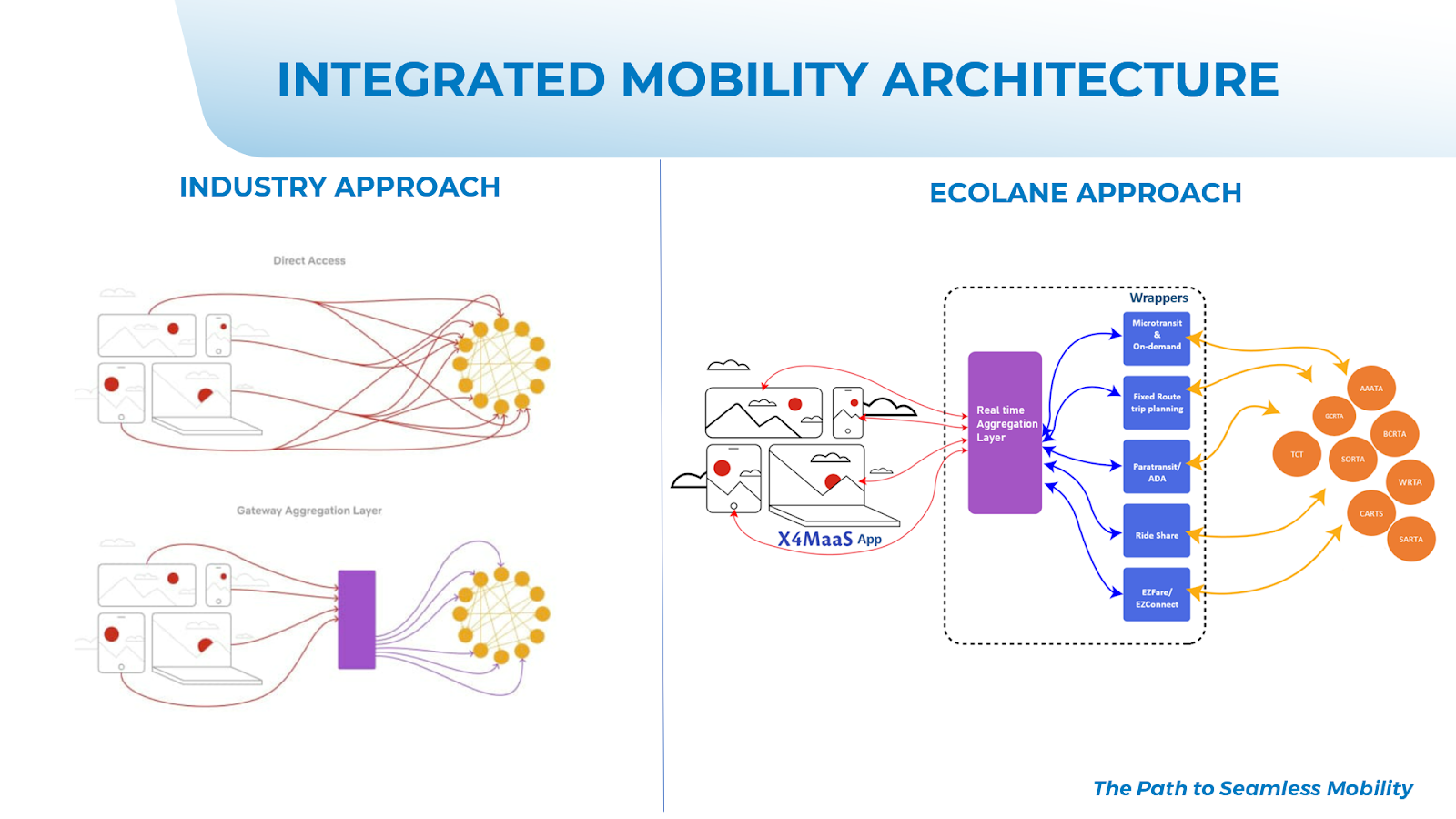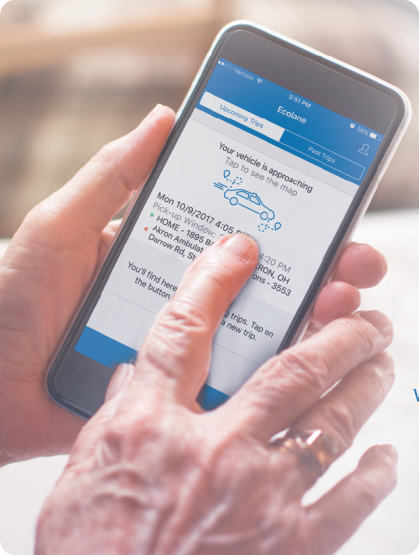 Take Your Riders from Point A to Point Z—and Each Stop in Between
Keep your operation moving and make transportation easier than ever with our easy-to-use multimodal trip planner. X4MaaS helps you focus on key aspects of the business instead of manual processes. You can even get reporting on rider behavior (trip planning, booking, and payment). Give riders more control over their travel—and reduce no-shows and lost revenue.

See why the Michigan Department of Transportations selected Ecolane for its Mobility Wallet Challenge and let X4MaaS handle trip planning for your agency.
Want to learn more about X4MaaS? Start with our blog post to understand why our solution is the Netflix for transportation, and explore our resource center to keep learning.