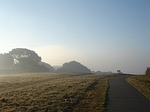 There are a number of misconceptions and myths out there surrounding transit software. However, many of these negative perceptions are not only wrong, they are also completely unfounded. Hopefully, this post will ease your mind as Ecolane debunks five transit software myths.
Myth #1 - Automating transit software services means losing control over my business.
This transit software myth is completely wrong. When you choose the right software, it allows you to gain more control over your business, not less. The right product will also provide you with a clear understanding of how your current operations are functioning and allow you to make the changes necessary to improve them.


Myth #2 – You have to host your own transit software because the internet is just too unreliable.
This misconception has the potential to cost transit agency even more in payroll and other expenses. Your employees all have their own areas of expertise, and pulling them away from those areas impedes your business from functioning at its best. Additionally, the extra, specialized resources that must be added often requires significant expenditures. Hosting mission-critical applications externally frees up those employees, provides greater flexibility and increased accessibility. The reality is that in-house hosting offers little to no benefits.


Myth #3 - My staff will find it difficult to learn the new technology and products.
While it is true that employees will require a learning period to gain an understanding of any new software or process, proper planning will ensure that your employees are ready to learn. Plus, working with an experienced and knowledgeable software partner will make sure the process goes as smoothly as possible.


Myth #4 - Transit software is just too expensive, and it won't fit in my budget.
While this may have been true in the past, it is not the case now. There are affordable software options that will provide you with all the tools you need to see increased efficiency, maximum productivity, and enhanced customer service. Many software providers offer solutions to fit most types of budgets.


Myth #5 - Transit software implementation is easy, and I can handle everything myself.
This is another myth that usually proves incorrect. As with many types of software, there are a number of activities which can help determine whether an implementation is a success or a disaster. If a transit agency's goal is to achieve the highest efficiencies possible, the implementation of its scheduling and dispatch software needs to be done carefully, professionally and by partners who have expertise.
As you can see, there are many myths and negative perceptions of transit software. No business should suffer due to a myth. If you would like to learn more about implementing transit software, please read our e-book below.