Automatic Vehicle Location, or AVL, is a system that has both been rapidly adopted as well as praised by transportation providers and agencies throughout the world. It represents one of the most innovative progressions that transit technology has ever seen.
What Is AVL and How Does It Work?
AVL transit software is most typically composed of two parts: a GPS system located on a vehicle which tracks its location in real time and the display of the vehicle's location on a map in the back office.
The vehicle hardware works by receiving GPS signals from dedicated satellites (or land-based towers, in a few cases) and triangulating those signals to determine the vehicle's current location. Based on the software being used, the change in position of the vehicle over time can also be used to calculate direction and speed which can be used for such applications as turn-by-turn navigation, geofencing, and overspeed alerts.
Data from the vehicle's AVL device are usually sent back to the dispatching center via a cellular signal over a local network. The information gathered at the dispatch center can be integrated to show all of the organization's vehicles on a single screen, including their location and stop information, speed, and direction. In a complex environment, an automated dispatch system can use all of the transportation network's GPS data along with current manifest information to immediately dispatch a trip to the vehicle that provides the best fit for that trip.
Benefits and Uses of AVL - Automatic vehicle location
Before the implementation of the AVL transit software, transit supervisors were forced to guess the location of their drivers - unless they physically contacted them by radio. Now, transit software allows supervisors to easily monitor the status and location of all AVL-equipped drivers and vehicles on their computers.
Some of the numerous benefits that come with using AVL transit software are:
Supervisors can quickly respond to disruptions and delays.
Monitoring a driver's performance is simple.
Supervisors can help drivers move quickly around traffic accidents.
Automated dispatch systems can optimize trip distribution based on current trip performance.
Stop announcements can be executed automatically and consistently.
Drivers sending silent alarms can be immediately located by dispatch and emergency services.
AVL software also allows transit agencies to provide their vehicle's location to the general public for Internet-based real-time tracking using mobile apps and desktop interfaces. The software can tie into automated signage along fixed routes showing expected arrival times for transit buses.
While some transit operators may not yet be up to speed with the latest transportation support technologies, it's important to know how vitally important AVL is as customer demands move toward real-time information. For a transit system to know the exact location of all their vehicles at any given time is something that no modern transit agency should be without.
About the Author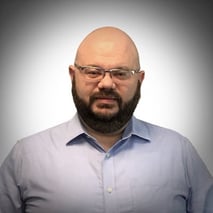 Kevin Dow is our Project Support Office Administrator. He has a proven record of project management in the public transportation industry and was recruited in 2013 by Ecolane to extend the level of services provided to the company's client base. His background in education, non-profit agencies, technology procurement, standards, and policies make Kevin a valuable resource to further the objectives of the organization. His responsibilities focus on the evaluation and management of the implementation process for Ecolane, regional and local staff training, identifying added value initiatives, and increasing Ecolane's commitment to providing leading, industry client satisfaction.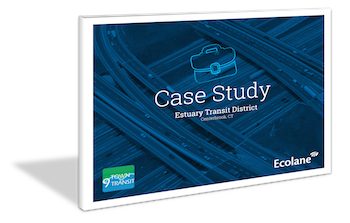 About the Author
Kevin Dow
Read Kevin's blog articles for perspective, opinion and information on transit and paratransit issues.