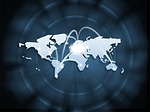 Automatic Vehicle Location, or AVL, is a transit software system that has both been rapidly adopted as well as praised by transit providers and agencies throughout the world. It represents one of the most innovative progressions that transit technology has ever seen.
Transit Technology Spotlight: Automatic Vehicle Location
What Is AVL and How Does It Work?
AVL transit software is most typically composed of two parts. The first is a GPS system located on a vehicle which tracks its location in real time. The second component of AVL transit software is the display of the vehicle's location on a map.
This works by sending the GPS signal up to a satellite and down to the person operating the AVL software, providing an accurate picture of the vehicles location, within a radius as small as just 30 feet.
This innovative piece of transit software was actually birthed from a much older industry model which, before modern technology, used transponders along multiple points on a railroad to track the location of trains.
Benefits and Uses of AVL
Before the implementation of the AVL transit software, transit supervisors were forced to guess the location of their drivers - unless they physically contacted them by telephone. Now, transit software allows supervisors to easily monitor the status and location of all AVL-equipped drivers and vehicles on their computers.
Some of the numerous benefits that come with using AVL transit software are:
Supervisors can quickly respond to disruptions and delays.
Monitoring a driver's performance is simple.
Supervisors can focus more on criminal activity and traffic accidents.
Internal and external stop announcements can be executed instantly.
AVL software also allows transit agencies to provide their vehicles location to the general public for Internet-based real-time tracking. The software can tie into street signs or other signage showing expected arrival times for incoming transit.
While some transit operators may not yet be up to speed with the latest transportation support technologies, it's important to know how vitally important AVL is. For a transit system to know the exact location of all their vehicles in real time is something that no modern transit agency should be without and before long, none will be.