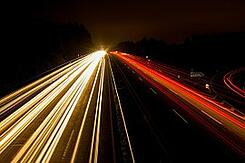 In August 2014 the average weekly bus boardings in the US was 28,027,382. With this startling statistic in mind, the importance of efficient transit scheduling becomes apparent. One method of making transit scheduling more efficient is to use automated software to handle scheduling and deployment. The University of South Florida conducted a study on the improvement of transit scheduling after implementing automated platforms. They concluded that implementations resulted in greater scheduling flexibility, greater functionality, "...[reduced] mistakes, [improved] and operator efficiencies, [reduced] staff time on tedious activities, and [provided] better reporting capabilities."
Eight transit agencies were interviewed in the study. After the implementation of automated scheduling software, they were asked to identify the benefits they experienced. They include:
Faster Scheduling Process.

All eight agencies stated they experienced faster scheduling processes when relying on software to manage the task.

Easier Scheduling.

All eight agencies stated they experienced simpler

scheduling

operations after training sessions were conducted

.

More Flexible Scheduling.

Six out of eight of the agencies stated they experienced more flexible and automated

scheduling.

Reduction in E

xpenses.

Six out of eight agencies stated they saved on costs due to implementation of the automated scheduling software. Cost savings could stem from fuel to efficiency of their workforce.

Reduction in Drivers.

Four out of eight of the agencies stated they required fewer drivers after the implementation of their automated scheduling software.

Reduction in Vehicles

.

Three out of eight of the agencies stated they needed fewer vehicles after automated schedule software implementation.

More

E

fficient

R

outing.

One of the agencies reported being able to build schedules, in real-time, in order to correct problems in multiple routes.

Reduction in Overtime H

ours.

One of the agencies reported a reduction in overtime claims from staff

.

New

Interlining

Opportunities.

One of the agencies reported that the automated scheduling software allowed for new interlining opportunities for the organization, enabling them to forge new relationships with other businesses in their industry

.
Ecolane offers automated scheduling software for transit providers! Our software is the most industry-leading, advanced and innovative platform on the market today– collecting data and analyzing historical statistics to determine trends then suggesting optimized schedules and routes. Our software allows transit agencies to work better as a team by providing real-time locations of vehicles in order to allow for better route corrections and more efficient stops.
Some Ecolane customers have reported a 44% increase in ridership without any transit vehicle changes. Contact Us today to learn more about our software and services so that your agency can increase its route scheduling efficiencies.