Not a transit person? Not a problem. Ecolane's scheduling software has you covered.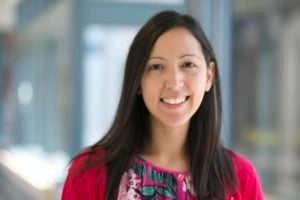 When Christine Hellyer, Division Director of Morris Area Paratransit System located in Morris County, New Jersey, set out to rebuild operations at the agency, she knew there would be challenges. Hellyer was determined to make it work. With two years of transit operations experience, more than anything she wanted a system she could trust that had good reports.
"In transit there are lifers. I was a newbie running the show and needed something user friendly. Ecolane provided that," said Hellyer.
Hellyer didn't need to be a lifer because she is a leader.
Morris County, New Jersey is unique in that it covers rural and urban areas. With 23 drivers and 32 vehicles, covering 481 square miles, one of the biggest hurdles to overcome was going from paper manifests to tablets in their vehicles. Operationally speaking for drivers, this could potentially be a difficult change, but Hellyer was not worried.
"When you raise the bar, I find people rise to the challenge," she said. In addition to needing tablets in vehicles, MAPS was looking for accurate reports for their Paratransit service, mapping out different areas in Morris County, ability to have separate funding buckets or slots, and easy to use software.
"The team at Ecolane wanted to make us happy. Rather than fit us into their system, they made their system work for us," commented Hellyer.
After MAPS implemented Ecolane's scheduling software, results were profound. RPH increased from 1.5 to 2.29. They are reporting rural miles more accurately. One of the best parts for Hellyer is the trip export feature and being able to book same day trips for her riders, which they could not do prior to Ecolane. This gives customers options and provides a more substantial service.
"The run utilization has been great. Being able to tell a customer I don't have this time available, but I have this time, it gives them options," said Hellyer.
It all comes down to trusting the system, which Hellyer was able to do especially during the recent events of the COVID-19 pandemic which caused uncertainty, especially for those with health issues.
Hellyer relied on Ecolane's web based software to sustain operations. "During COVID-19 we have been able to switch all our systems so I could pull dialysis patients and do wellness checks, and I was able to do all that with very little effort because of Ecolane. It really assisted us during this difficult time," said Hellyer.
Even with most of the world shut down, elderly and disabled persons relied on transit agencies to get them to doctors' appointments, deliver meal boxes, and other essential deliveries. MAPS was able to continue to provide much needed services.
"I've learned people become very vested, getting from point A to point B. People can't get there without us," said Hellyer.
Transit has become more essential than ever during times of crisis. It's about a community of individuals who care and who do what they need to do to assist others. Ecolane's resources are made to be flexible and dynamic so that in times of need customers can adapt quickly to the changes in their environment.
You don't need to be a transit lifer to make a big difference like Christine Hellyer and everyone at MAPS continue to do each and every day.
Ecolane is created for transit people by transit people, in order to suit the unique needs of our customers. Serving as a catalyst at the intersection between demand-response and on-demand transportation, Ecolane software works by automatically adapting to changes in schedules and conditions as they are happening in real-time on the day of service. For more than 18 years, Ecolane has proudly served our partners and their communities while simultaneously expanding reach. With more than 200 partners across the globe, Ecolane has proven to be the provider of choice for the future of the transit industry. For more information on how Ecolane can help your paratransit or on-demand transportation agency grow in ridership and increase operational efficiency, visit us at www.ecolane.com.
About the Author

Ecolane
Read Ecolane's blog articles for perspective, opinion and information on transit and paratransit issues.