Cheryl thought her independence was gone for good. Not even close.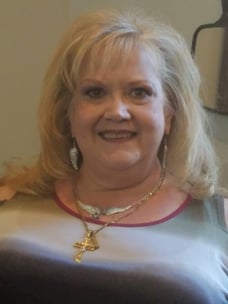 When 64-year-old Danville, PA resident, Cheryl was told she would have to spend at least a year in a wheelchair, she thought it was a prison sentence. How was she going to run her errands? How could she play with her five-year-old great-grandnephew, Christopher? How would she take care of her pets?
When I spoke to Cheryl, she had just finished booking her trips for the week with rabbittransit, her local transportation provider. "Looking back," Cheryl said, "I feel silly to have thought my life would come to a standstill because of a medical situation." Because rabbittransit provides demand-responsive transportation, they pick Cheryl up at her home, which she really appreciates. She also loves the fact that she can plan her own trips and manage her schedule using the customer self-service portal powered by Ecolane's demand-response transportation software. "I'm really grateful that rabbittransit offers these conveniences," Cheryl stated.
The Calamity
But it was a real concern at the time—something both Ecolane and rabbittransit understand and take seriously. Nothing about Cheryl's routine was excessive, but it seemed that her life had changed suddenly when her right knee gave out due to the severe arthritis. She was sent to the hospital for treatment and while in the hospital, she developed a severe hemotoma—excessive swelling due to a blood clot—and she needed emergency surgery to save her life.
Once Cheryl recovered, she was sent to rehabilitation to regain the strength in her legs. She was shocked to learn that she needed double knee replacement surgery. However, the doctors could not perform the surgery until she regained enough strength, which could take up to a year. During that time, she would be mostly confined to a wheelchair and unable to drive.
Mobility Restored with DRT Software
She was an extremely active, independent woman and could not imagine changing that lifestyle. When she left rehabilitation in the spring, the staff set Cheryl up with rabbittransit. Cheryl asked curiously, "What's rabbittransit?"
"rabbittransit is a transportation provider that services Central and South-Central counties in Pennsylvania. They will take you wherever you need to go, when you need to go, and pick you up from those locations at the time that you designate. This goes for both your routine errands and your follow-up doctor's appointments and physical therapy sessions," explained the rehabilitation discharge staffer.
Cheryl was skeptical at first. Being an independent woman means that she makes her own schedule, including making plans in the morning to meet friends for lunch or shop at the mall. How could rabbittransit accommodate her lifestyle?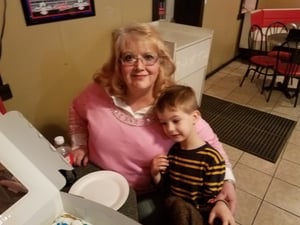 Before her fall, Cheryl would walk around shopping centers regularly, meet her friends across town for lunch, and take strolls around the park with her great-grandnephew. Afternoon trips were often impromptu.
And now? They still are! Cheryl was embarrassed to admit that a lot of her fears turned out to be unfounded, as she is still able to plan spontaneous trips with her friends on her own schedule. "After I was told I needed a wheelchair, I feared my life was over. It's not over. It's just different, and that's okay," Cheryl said.
VIP Treatment
In fact, Cheryl has been making new friends, as she comes to know the other passengers and the drivers on a first-name basis. rabbittransit trains their drivers to meet the needs of riders while offering patience and courtesy.
"I would love to have the ability to give drivers recommendations and ratings because they deserve praise for the exceptional service they deliver," Cheryl said. "I would add that the prices are very reasonable—a lot more affordable than filling up a gas tank. I never have to fight for a parking space because the driver pulls right up to the entrance of my destination. Riders really get the VIP treatment."
Although transportation customers use paratransit for a variety of reasons, they all have one thing in common—they don't want to halt their lives due to health conditions. Mobility is a big factor, but it isn't the only factor. People crave independence and when the thought of losing it irrevocably comes to mind, depression can set in. Rabbittransit gives people hope and optimism by delivering freedom and keeping them connected with their communities.
"We are all fighting for our independence," Cheryl stated. "Everyone in a wheelchair wants the same luxury to do the things they need to do and the things that give them pleasure and purpose. Maybe we have to do them a little differently than those who are completely able-bodied, but nobody wants to be homebound with nothing to do but sulk. Rabbittransit is my link to the world and it's because of rabbittransit that I am able to do things for myself and keep a sense of self-worth."
----
Transit providers across the country work hard to benefit people like Cheryl every day. They aim to provide exceptional service that will satisfy their customers beyond expectations, but they can only deliver results insofar as their current scheduling system is capable. Automatic scheduling and dispatching software that is continually optimized improves efficiency, enables more riders served per hour each day, and yields happier customers. Contact us to learn more about what demand-response transportation software can do for your agency or request a hassle-free demo.
---
About the Author: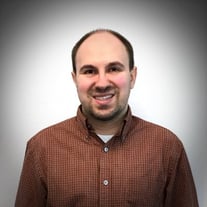 Michael Fino is Ecolane's marketing analyst. He is a creative communications expert, responsible for writing, producing, and managing a variety of marketing, educational and PR content in addition to supporting business development through inbound marketing and lead generation efforts. He came to Ecolane with more than nine years of experience in the marketing and communications field. Michael graduated from King's College in Wilkes-Barre, Pa and later went on to earn his Master's in Strategic Communications with a focus in PR and Journalism from Villanova University. His weekends are often spent at fairs and festivals, going to art and history museums, or kayaking with friends.