I began my career as an advocate for people who have disabilities. As a firm believer that the disabled community should be able to travel as freely and as frequently as anyone else, certain obstacles need to be eased or eliminated completely. This is where transit software comes in.
The Challenges
1. Limited call center operations often have to make phone calls within a limited time period, such as 8 a.m. – 5 p.m. during the week, sometimes several days in advance of the trip. Imprompu trips—something most people take for granted—are nearly impossible for some people with disabilities.
2. Long ride times due to inefficient routing can be a real burden, too. Sometimes people just need to make a quick trip to the market or bank that only takes half an hour of their time. However, routing schedules can create situations where people are traveling for an hour or more one way just to run an errand. Many people with disabilities have a difficult time staying seated in one area for too long because of physical limitations or needing to use the facilities.
3. Waiting in bad weather can be especially burdensome for people with disabilities. They rely on scheduled transportation, which means they need to be at a pickup location at a specific time or they may miss their ride. Oftentimes, they may have to wait in frigid temperatures, snow, harsh wind, or scorching sun—and if their ride is late or delayed for some reason, they have no choice but to wait longer.
The Solution
Ecolane offers real-time route scheduling software to help transit agencies improve services for their riders. This software is designed to replace the old model where people need to call in, book rides several days in advance, and experience limitations in terms of ease and frequency of travel. Ecolane's software not only gives riders mobility, but more importantly, it gives them their independence.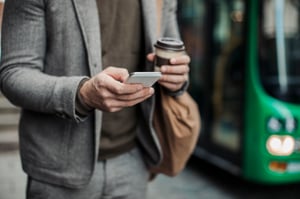 We recently released a modern passenger-facing mobile app that enables riders to plan their own schedule, including impromptu trips on the same day. Moreover the app is fully compatible with Amazon's Alexa, so riders can book those trips by speaking rather than having to fiddle with tiny buttons on a small screen. In addition, riders can also book their trips through a web-based interface right on their PC or laptop if that is more convenient for them. There is no need to phone in a trip and spend time waiting for an operator to help. When the trip is booked either through the mobile app via Alexa or through the web-interface, it is immediately entered into the system. Changes to the system's master schedule is automatic and sent directly to the vehicle driver without the need for the dispatcher to make manual adjustments to the route. There is no waiting period and no need for the rider to make a phone call to the agency since the master schedule is adjusted automatically.
It's that easy and that's a powerful difference—both to agencies' riders and to the operations and the efficiency of the agencies.
--
Interested in learning more? See first-hand how you can increase customer satisfaction and promote both rider mobility and independence using the most sophisticated scheduling and dispatching system on the market today by scheduling a demo with us today!
About the Author: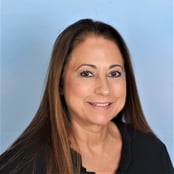 Priscilla's 28--year career in transportation has included management of paratransit operations, business development, customer and strategic planning. Prior to joining Ecolane, Priscilla served the King County Metro Transit Division as manager for Paratransit and Rideshare Operations. She has a deep passion to promote "mobility for all" that is efficient, cost effective and adaptable to the expanding technologies occurring in the transportation industry. Her commitment to public transportation, especially in the paratransit arena, has been a key to her continued success.
About the Author
Priscilla Vargas
Read Priscilla's blog articles for perspective, opinion and information on transit and paratransit issues.