Douglas Spears spent 31 nights in Marriot hotels between January 1st and March 10th in the first quarter of 2020. Worldwide shutdowns due to the Covid-19 pandemic has created serious travel withdrawal. "It has been seven months and nine days since my last flight," said Spears, in a way that many travel enthusiasts will relate.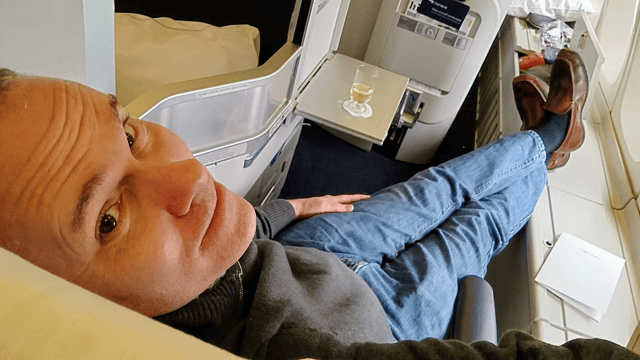 While Spears prepares for his new role as Vice President of Product with Ecolane, he is not new to the company. In fact, he has held titles of Product Manager, Director of Professional Services, and Vice President. He is one of Ecolane's longest tenured employees, beginning with the company in Finland in January of 2005.
"We are thrilled to have Doug take on this role with Ecolane. Having been with the company for 16 years, he has the insight and is a believer in what we are doing in terms of technology and the problems we are solving," said Ryan Larsen, Interim CEO of Ecolane.
Ecolane's web-based transportation software helps transit agencies face an array of unique challenges. Productivity, efficiency, and safety are paramount to the successful continuation of operations for these organizations. Ecolane exists to address these very issues and it is why our technology platform and world-class support is the ideal solution for transit scheduling, dispatching, and monitoring.
Initially, Spears thought he was destined to become a Mechanical Engineer, but after having worked at a stereo shop in college he became interested in business and transferred to Indiana University, graduating with a double major in International Marketing and Distribution Management.
The peripatetic nature of earning new business from Ecolane's early roots in Finland and then entry into US market was a perfect fit for Spears. Born and raised in East Central Indiana, Spears said travel was always a big part of his life in large part from hosting exchange students. He made the decision in August of 2000 to move to Finland and start his career. Spears was introduced to the founder of Ecolane through connections from mutual friends. "What drew me to Ecolane was not only were they trying to make money as a business, but they were also trying to do something helpful for society as a whole," said Spears.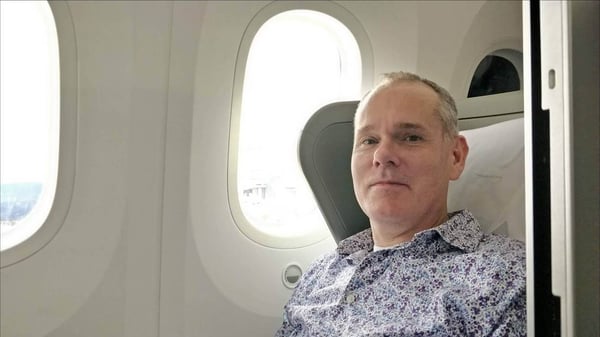 "It's challenging every day, there is competition in business. How can we use our strength to overcome real challenges and real problems people are having? How can we make our software better in terms of providing value to everybody who is a stakeholder and user," asked Spears. These are the questions Spears works through each day as he challenges himself and his colleagues to solve problems. He is particularly proud of helping grow the business from two to over 200 clients during his 16 years with Ecolane. His eyes light up when discussing our transit partners in Malta. "Malta has become my pet project, I think we've done some great things there and it's not a bad place to visit," said Spears.
What he admires most about Ecolane clients, the very people who are managing transit operations, are how they pour their heart and soul into their work, and it's more than a job, it is a civic duty. "I've been with our customers enough to know, for most of them it's more than a career, they are trying to make someone else's life better through mobility," said Spears.
When asked about his life outside of work, his answer was simple. A four hour drive from his office to his summer cottage in Finland is where he goes to relax and turn things off. If you are looking for problems there are zero, he says. Much like how he describes Finnish culture, life at the cottage is doing things the old-fashioned way, it has no running water. "We own it, but we are more like custodians of it," said Spears.
While he considers himself an American, Finland is home. "What I like about Finnish culture, I just appreciate how they enjoy their lives and the simple things. There is a sense of self sufficiency and determination," says Spears.
Spears attributes his career success to dedication, passion and knowledge of our customers needs. While awaiting travel to resume, he will remain custodian of his cottage, and custodian of Product at Ecolane.
-Ecolane-
Ecolane is created for transit people by transit people, in order to suit the unique needs of our customers. Serving as a catalyst at the intersection between demand-response and on-demand transportation, Ecolane software works by automatically adapting to changes in schedules and conditions as they are happening in real-time on the day of service. For more than 18 years, Ecolane has proudly served our partners and their communities while simultaneously expanding reach. With more than 200 partners across the globe, Ecolane has proven to be the provider of choice for the future of the transit industry. For more information on how Ecolane can help your paratransit or on-demand transportation agency grow in ridership and increase operational efficiency, visit us at www.ecolane.com.
About the Author

Ecolane
Read Ecolane's blog articles for perspective, opinion and information on transit and paratransit issues.