Transportation agency managers are continually thinking about how to improve services for their customers, how to expand service areas, how to service more riders each day, and many other things. There is no greater roadblock to development and continued success than stagnation. It is the enemy of progress. That is why it is critical to choose a software partner that has a vested interest in your success, and that understands the value of education and training to achieve it.
Inherit a team. Don't buy a product.
Agencies are interested in a product that checks all the boxes, one that meets their needs. That's a given. But then what? Do they know how to use the product? Do they know how to interpret the information? Do they know how to troubleshoot issues? Some companies might offer tutorials, but is that enough when learning a whole new system?

Ecolane provides on-site training right from the beginning and then everlasting support thereafter. We are not interested in merely selling a product and then leaving it up to the agencies to figure out, but instead, we are interested in helping agencies solve a problem and building relationships.

Our on-site core training revolves around four key areas: reservations, scheduling, dispatch, and drivers. Our objective is to train at 100 percent job functionality. When those functions are satisfied, the agency can operate successfully. Furthermore, we understand that every agency is different. Within some agencies, one person may wear multiple hats, and in others, the roles may be segmented. Rather than forcing the agency to conform to an inflexible, one-size-fits-all training approach, Ecolane tailors the training to meet the needs of the agency.



How does Ecolane implement training?

We utilize a classroom-based training approach where we have the opportunity to explain and demonstrate how the system and the mobile data tablet (MDT) work to staffers and drivers, respectively. We are prepared with plenty of handouts for them to follow along to, encourage them to ask questions, and spend time one-on-one until each person reaches an acceptable comfort level to perform their job.

Communication from management is vital, as is management's participation during the process. When management is excited and confident, their staff is energized and inspired, enabling the team to achieve success much more quickly. Ecolane trainers have daily status meetings with management, and although there is a projected timetable to the Go Live date, it's not inflexible. If staff is not ready, Ecolane does throw them in the ocean unable to swim and without a life saver. We adjust. Our goal is to get them ready and able to work independently, not to collect a fee and leave.



Training requests and resources

At the request of management, we will teach other information in addition to the core agenda. The bottom line is that we want to give you the tools an agency uniquely needs to thrive. We also explain that Ecolane has a dedicated support staff available in the event a question arises.

Because continuing education is so essential to success, we offer live webinars monthly where staffers can learn about a tool or feature with which they are less familiar and ask live questions. Once completed, these webinars are forever available on the support page. We also have a learning management system (LMS) where staffers can watch educational and instructional videos about the DRT system.



Does Ecolane retrain?

No, absolutely not. We go beyond retraining. In many cases, we will look at data collected three months after Go Live and show your team how to use that data to identify trends, which can be used to improve ridership, vehicle utilization, the customer experience, and other many other things. Now we're not just looking at the day-to-day anymore. We're looking at the direction of the organization and showing them how they can make tweaks to meet their goals and make their mark on local service.

Ecolane DRT makes this relatively easy, as the system delivers instant feedback. Did the trip book or not? Was the trip allocated to a different vehicle or not? Did the driver pick up a rider or not? In this way, Ecolane does not provide "retraining," but instead we provide follow-up training to impart something brand-new to the team.

---

Does your current provider offer training and continued education? Are you thinking about upgrading your scheduling software system? Don't just choose a product; choose a partner. Consider the value of ongoing training. What is the cost of stagnation? To find out more about Ecolane DRT, request a demo today.
---
About the Author: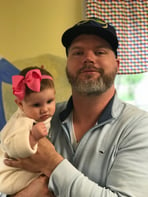 Matt serves as the Director of Training and Implementation where he delivers hands-on personal training of Ecolane's DRT software to clients across the country.
He developed our signature risk assessment software, enabling transparency and flexibility between Ecolane and our clients and he is a member of American Transportation Association (APTA). He served as a Department of Transportation (DOT) certified driver, reservationist, scheduler, and dispatcher using our DRT software when he worked for rabbittransit and he is a graduate of West Chester University in Pennsylvania.
About the Author
Matt Taylor
Read Matt's blog articles for perspective, opinion and information on transit and paratransit issues.