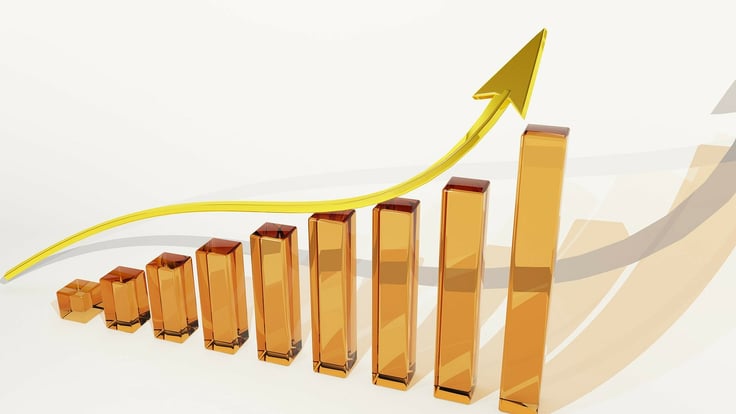 With over $40 billion in funding each year, it's highly unlikely that public transportation is going away anytime soon. In fact, in 2015 public transit achieved its third highest annual ridership in over 10 years with 10.6 billion trips occurring in the United States alone. As annual ridership continues to increase and public transit continues to play a more immersive role in our everyday lives, transit agencies must adopt the technologies and software needed to accommodate, and exceed rider expectations.
Demand Response Transit
Demand response is among one of the latest innovations seen in the public transportation industry. Typically offered in areas of low passenger demand, such as rural areas where regular bus services are not viable, or for disabled passengers seeking paratransit services, demand response provides flexible routing and scheduling options according to passenger needs. Although its rider participation is substantially less than that of traditional modes of public transportation, its ability to effectively cover the areas it serves has generated increased demand.
Arlington Handitran
Arlington Handitran has been providing door-to-door paratransit services for disabled and elderly citizens in the communities of Arlington and Pantego, Texas for over 25 years. With a fleet consisting of over 12 accessible vans and seven contracted taxis and a service area of 99 square miles in Arlington alone, Arlington Handitran completes roughly 550 trips per day. However, an outdated and inefficient scheduling and dispatching system was leading to inaccurate on-time-percentages, unreliable tracking of drivers, and a poor overall user experience. With goals to increase hourly ridership, improve data collection, and enhance reporting capabilities, Arlington Handitran began working with with Ecolane in an effort to achieve greater levels of operational efficiency and effectiveness.
The Solution
Through a joint effort with Mentor Ranger, Ecolane helped Arlington Handitran to implement an integrated and intuitive mobile data tablet (MDT) solution that allowed for real-time dispatching and AVL. In addition, Arlington Handitran leveraged Ecolane's demand response transit (DRT) software to facilitate route optimization, schedule automation, dispatching, supervision and administration.
The Results
Within the first month of adopting the new system, Arlington Handitran was able to increase hourly ridership from 1.87 to 2.29, surpassing the original goal of 2.15. With the ability to provide continuous optimization and a fully automated scheduling and dispatching platform, demand response transit software enabled Arlington Handitran to automate their data collection process and leverage real-time reporting; ultimately improving their system management and administration capabilities. In addition, the web-based supervision and administration tools gained through the new system allowed Arlington Handitran's staff to monitor, guide, control, and make adjustments to their operation in real-time. When all was said and done, Arlington Handitran realized a 40% increase in overall organizational productivity, achieved on-time performance at 95%, reduced customer on-board time by 10%, and significantly improved customer service response times.
Interested in learning more about the business challenges Arlington Handitran was facing and how leveraging Ecolane's paratransit software allowed them to achieve their goals and drive exceptional results? Download the full case study.
Interested in learning more about how Ecolane's products and solutions can work for your organization? Contact us for a no-pressure, no-cost demonstration.