As a product manager, one of the most important parts of your job is getting feedback from real live customers, aggregating this feedback, turning it into a viable feature, and eventually passing it along to the engineering team for development. It is an important first and ongoing step when it comes to implementing and using software.
However, what do you do when the first step in this process seems difficult, if not impossible? This can be a massive problem when dealing with a highly specialized enterprise product as opposed to a broad consumer one. With consumer products, the number of potential users is huge, allowing for random user-testing through the dozens of survey-oriented websites available. However, in order to get any meaningful feedback on an enterprise product, you often need to find a user with a certain baseline level of industry-specific knowledge. This can be a problem for product managers, as these specialized users are often scarce.
Another common issue you may face when trying to gather feedback on enterprise software is that using it generally isn't fun. On the other hand, users often buy consumer products because they provide value in the form of fun in addition to any practical benefits that they offer. As you could imagine, posting a simple ad on Facebook asking Snapchat users to talk about their experience using the app may yield hundreds of willing participants within minutes. Trying to get interview participants for enterprise software isn't as easy to say the least.
So, what can be done to keep in touch with enterprise software users?
1. Use quantitative analytics tools such as Mixpanel
One feature that is particularly useful in Mixpanel, but kind of hidden, is the "flows" feature. Essentially, the "flows" feature shows you exactly how users are moving through your site, and allows segmentation of user workflows by any of the Mixpanel user properties.
Although "flows" is no longer available from the Mixpanel UI, it can still be accessed through writing a JQL query.
2. Use qualitative tools such as Hotjar
Some of the most interesting product management tools available allow product managers to see recordings of actual customers using their software. Although all of them are slightly different, many also support real-time viewing of software use.
Of course as with Mixpanel, make sure to review your company's terms of service and privacy policy before introducting these tools to your workflow.
3. Visit your users on-site
While certainly less economical, you can always take the traditional route of being on-site while customers use a software product. Although this approach can be extremely time consuming, it is hard to beat face to face communication with users and the valuable insights that may arise from these interactions.
Although, connecting with enterprise software users may require a little bit of extra work, the rewards of doing so are definitely worth the extra hassle that may be involved.
__
Aside from offering an automated scheduling and dispatch process, Ecolane offers professional services that help clients determine the right solution and strategy for their businesses. They do a thorough analysis of the organization's statistics, full orientation and training, and they supply a dedicated customer support team who deliver quick, reliable troubleshooting and answers to inquiries. For more information read about our professional services.

About the Author: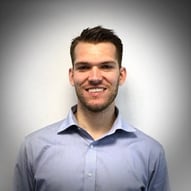 Jake is a product analyst at Ecolane; he is responsible for managing market research, and contributing to the user interface design process. Jake has a strong background in bringing novel technology concepts to market, and developing products through all stages of their lifecycle. Previously he interned in product at Gradx. Before that he was involved with several business-to-customer software startups.




About the Author
Jake Buto
Read Jake's blog articles for perspective, opinion and information on transit and paratransit issues.