Aside from being a buzzword often thrown around in pitch meetings, what is "business intelligence?" Gartner defines business intelligence (BI) as an umbrella term which includes the applications, infrastructure, and best practices that enable access to—and analysis of— information to improve and optimize decisions and performance.
According to Financial Times, the purpose of business intelligence is to detect behavioral patterns from which future behavior can be anticipated. This enables new opportunities to be developed and it facilitates an organization's decision-making process. The overarching objective is to provide the right knowledge to the right people at the right time, via various solutions. That data is then to be converted into meaningful and valuable information.
With a hub of software vendors, companies across industries now have the power to collect data from existing transactional systems and other sources (both structured and unstructured data) to generate valuable reports.
How is Business Intelligence Captured and Utilized
For decades, companies collected BI manually by doing tasks like sending out surveys, doing polls on the telephone, and putting together focus groups. From there, they would enter the data into a program like Microsoft Excel and then run computations using complex formulas. This process clearly required hours of tedious, monotonous work drawing time away from other important business activities. Today, most organizations capture business intelligence automatically through software. This captured data is then presented in an interface that allows users to uncover patterns and insights.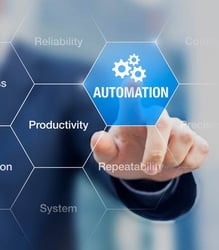 In the transportation industry, for example, transit software measures key performance indicators (KPIs), such as ridership growth and on-time performance by tracking pick-up and drop-off times. Through captured data, BI enables transit providers to dissect problems such as traffic conditions, continuously iterate alternative solutions/routes, and increase their KPIs.
Data-Driven Decision-Making
Gone are the days of gut-based decision-making. New software solutions remove a significant amount of the guesswork, thus enabling enterprises to move quicker and more effectively. These advancements elevate the level of competition and render those relying on "instinct" obsolete.
Using BI tools, such as on-time performance reporting, an agency can look at trends and make decisions that can impact on-time performance. For example, an operations manager may find that a driver is not taking the most efficient route on a trip or that a particular stop is no longer necessary. The operations manager can make the adjustment in the driver's schedule, knowing this is what is causing a delay, and the on-time performance will improve. In this way, the manager is not relying on "instinct," but rather, relying on data.
With BI tools, it is easy to monitor progress with defined objectives through defined objectives through key performance indicators (KPIs), prioritize scarce resources, identify and correct negative trends, measure and improve overall business performance. Data is archived, so looking at historical data is easy and managers will know if they are doing better in a certain area today than they were six months ago.
At the surface, this concept of data-driven decision-making is easy to understand. However, in the fog of war of day-to-day business, understanding may elude us. In an effort to clear the haze, I have broken down a real-life example where business intelligence was used to inform decisions that lead to quantifiable results.
San Joaquin Regional Transit District
San Joaquin Regional Transit District (RTD) faced a variety of challenges in trying to get their mobility-on-demand services up to the required level for the general public and individuals with disabilities. The available BI indicated they couldn't meet the growing demand for variable route services without significantly increasing their efficiency. They decided to partner with Ecolane.
Through this partnership, San Joaquin RTD automated their scheduling and dispatch process with the Ecolane DRT platform for the Van Go! service. Together they created a mobile application that empowered riders to book same-day trips and make payments on the spot. In addition, the Ecolane software increased San Joaquin's business intelligence capabilities enabling them to reap more benefits of data-driven decision-making.
Analysis of the demand with the service area allowed SJTRD to 'stage' vehicles in areas where the demand for the Van Go! Service was highest. This decreased the driving time and distance to pick-up riders, thus providing a higher level of customer satisfaction. Additionally, SJRTD made adjustments to fares and the service area to better match rider needs.
The Future of BI in Transit
Technology continues to advance at an increasing rate. Similar to the catalyst of electricity, BI and data are fueling a host of new technologies that have the potential to completely disrupt current infrastructure. Whether the scale of disruption reaches electricity levels remain unclear.
As it relates to transit, the future of BI will look less like the advent of electricity and more comparable to the arrival of Netflix. Media consumers no longer adjust their schedules to fit the schedule of media, but instead, the media is made available anytime for us to consume as necessary. In the same way, BI will allow transit to transition away from a fixed-route model into a highly-efficiency "Mobility in Demand" model that fits the demands of users. This is because as agencies have a deeper understanding of what they need to do to provide top-notch on-demand transportation, people who have traditionally used fixed-route transportation will migrate to the on-demand service.
Ecolane DRT Software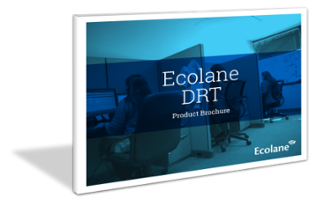 Ecolane's DRT software utilizes business intelligence to empower data-driven decision making. The DRT platform provides real-time, logic-based schedule optimization, providing transit operations of all sizes with a number of critical advantages, including:
Trip booking and reservation management system

Rider and customer experience extensions

Fleet management and safety features

Intelligent operations management

More
Business intelligence is transforming how organizations make decisions. It has enabled companies to remove the guesswork, use data to move faster, and receive a suite of new benefits. Users can identify new opportunities optimizing their businesses and reducing resources of manual effort. In addition, they can rededicate people to analyzing data and preparing decision memos based on metrics.
Schedule a demo of Ecolane's DRT software to see first-hand the capabilities and advantages of business intelligence.
About the Author: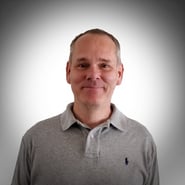 Douglas joined Ecolane in December 2004 where he has held both management and executive positions and played an instrumental role in the growth and development of the organization. In his current role as Vice President, Douglas is responsible for business development focusing on in-depth demonstrations and simulations, large cases, identifying new service opportunities, and providing subject matter expertise. He represents business development in product portfolio and is a stakeholder in the product strategy committee to ensure that customer specific development is delivered according to commitments.
About the Author
Doug Spears
Read Doug's blog articles for perspective, opinion and information on transit and paratransit issues.