In major metropolitan areas, urbanites can easily connect to information. It isn't difficult for them to find, or have, a wireless Internet connection. Information about transportation services can also oftentimes be found in the resident's community, inside business centers, and on bulletin boards.
However, there are millions of people who live in small or rural towns that may not have easy access to information on public and paratransit transportation options. These are whom we refer to as "underserved," but there is also an opportunity to connect with them.
The Technology Gap
People living in remote areas generally cannot access the Internet as quickly and as easily as do individuals living in a large city or nearby suburbs. Telecommunications companies don't generally run cables and fiber optics that deep into rural environments. Cellular phone towers are few and far between, so it's often difficult for them to get a strong signal, let alone having a reliable wireless Internet connection on their smart phones. There are plenty of people in all age groups who are comfortable using computers, tablets, and apps. However, if they have the service and can't get a reliable, steady connection, that's an issue in itself.
People seeking information often rely on how convenient it is to obtain it. If they have to spend a great deal of time on finding transportation options to fit their personal needs , assuming they even know that it's out there or where to look, they won't get it and they certainly won't have it when they need it. Herein lies the "mobility challenge." People literally have the tools and technology to obtain information, but access is limited due to weak connections and long distances between the person and the data they seek.
Public-Private Partnerships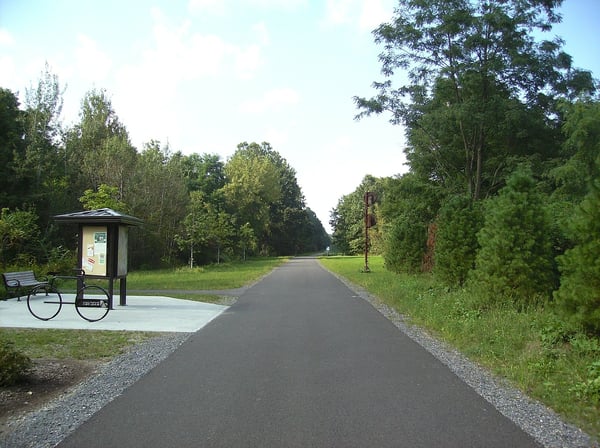 So, how do we help people in more remote environments? Transit agencies may miss opportunities to connect riders to resources if they are not proactively and diligently keeping up with the changes in their demographic areas. There are plenty of people who are Internet savvy and comfortable with computers, tablets, and apps, but simply cannot connect to the transit agency's online resources. They may not even realize the transit agency serves their area or that they can request a ride either through an app or by calling on a landline.
Small communities have senior centers, medical care centers, grocery stores, and local restaurants. Such establishments are generally happy to make space for literature about transportation opportunities for residents and how they can connect. However, it is the responsibility of the transit agencies to build partnerships with these businesses and establish a presence in the communities. Oftentimes there is a tradeoff involved, such as pay a one-time fee, giving a donation, or offering a subsidy to seniors who become new riders. That's okay—it's what's known as an "opportunity cost" and transit agencies should take advantage of it.
The Role of Scheduling Software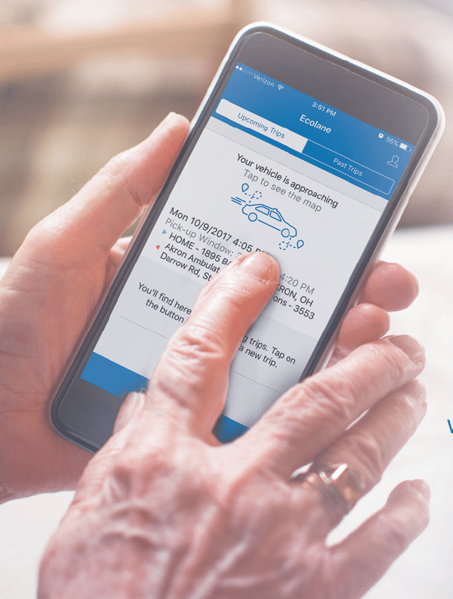 Just as transit companies have a responsibility to stay informed of their region's changing demographics, it is incumbent upon scheduling software companies to keep pace with the demand for rider needs within the industry. As we become greatly connected, the demand for quick, on-demand transportation continues to rise. Moreover, people want to plan their entire trips, regardless of distance, from start to finish and pay for it within a single mobile app, or what's called mobility as a service (MaaS).
For example, last October 2018, Ecolane delivered complete control to the riders of San Joaquin Regional Transit District through their "RTD Van Go!" program. Riders are now able to self-register and pay for trips with a personal credit card in addition to all the usual features they get with the app, such as booking same-day trips and tracking their vehicle.
Of course Ecolane offers riders the ability to schedule trips using a mobile app, but not everyone is able to use a mobile phone. Therefore, the integration of Alexa into Ecolane's suite of products was necessary because with it, riders could book and monitor trips using interactive voice response technology (IVR).
Ecolane greatly embraces the future when it comes to technology and innovation. As the landscape changes, so will the manner in which people gather information, book appointments, and travel to their destinations. We all need to be prepared for the ongoing needs of public transportation riders.
---
To learn more about Ecolane software and technology, schedule your hassle-free demo by clicking below.
About the Author: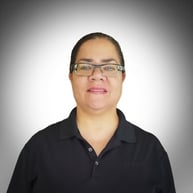 Rachelle's role encompasses all aspects of the pre-sales and post-sales activities on behalf of Ecolane's prospects and customers. This includes comprehensive account management beyond the initial implementation of the company's software. In addition, she will collaborate with public transportation general managers and executives by managing Ecolane's new Partner Relations Program that serves to broaden the company's scope, reach, and value within the industry.
About the Author
Rachelle Jezbera
Read Rachelle's blog articles for perspective, opinion and information on transit and paratransit issues.