Transit Industry Landscape
Tasked with providing strategic vision for our products and services, our very own Daniel Andrlik, VP of Product, leverages his years of experience to give us an expert run-down on the future of mobility. We also picked his brain on how public transit comes into play.
Before looking forward, let's take a glance back. How has public transit evolved in the past decade?
A notable change we've seen within the industry is how agencies approach data management, whereby simplistic data recording no longer cuts it. This is due to shifts on both the government and consumer side.
On the government side, we're seeing more hefty reporting requirements in terms of planning, funding, and audits. There's also been more research done around the historical structure of transit, with focus on finding solutions for the rising cost and complexity of serving the elderly and disabled through paratransit. On the consumer side, we're seeing notable shifts in demand where users have much higher expectations of service. This doesn't just apply to the younger generation we coined as "millennials", but to consumers across the board.
This forces agencies to take a more analytical approach in their data reporting in order to be able to anticipate where and how to add service, while continuing to complement moves in paratransit services.
With the latest and greatest transportation tech making headlines, are these the main drivers of today's mobility landscape changes, or are there hidden factors at play?
An important thing to note here is that while technology shifts expectations, the core of these landscape changes are the shifting demographics.
In terms of expectations, look at Uber and how they nailed user expectations in taxi services, hence setting the standard in that space. This carries into the paratransit industry where there was a great need for such a service. But beyond need, this extends into metropolitan areas to serve millennials and the demand for convenience.
This desire for convenience is also at odds with another demographic trend in the market landscape which is the shortage of drivers. Transportation agencies across the country are struggling to recruit and retain drivers, which means their ability to provide more efficient and convenient service is at odds with their available resources, which makes it difficult to provide comparable service without the assistance of autonomous real-time scheduling software.
Onto shifting demographics – people are living longer, which also means that they're pushing milestones (getting married, moving out, etc.) to later in life. On top of that, people are aging in place, yet still live active lifestyles. Even when they do retire, they eventually jump back into the workforce. And though age may come with sickness, they're not ill. What all this means is that they're still mobile. This also creates a wealth concentration, or a generation with the capital to pursue different means of transport.
Is this wealth concentration what creates the discrepancy between rising demand and the drop in ridership?
Yes, this older generation that created the wealth concentration while demanding more transit services, are not the ones hopping on public transit. They can afford other options if they don't find the subsidized options convenient and hence choose them. Of course, this just pushes the problem a little further down the road, and in the meantime, agencies have to struggle to solve for rising costs, driver shortages, etc.
I would encourage transit planners and mobility managers to take a look at some of the excellent research being done by Joseph F. Coughlin is doing about the changing demographics of our country (and others!) at MIT's AgeLab.
What are agencies doing today within their operations to keep pace with these changes?
The big focus today is on user experience. We're seeing the rise of passenger-facing technology. An example here at Ecolane would be our mobile app and Alexa integration. The idea is to allow users to book trips with ease and give passengers visibility into real-time schedules. Research has shown that in the event that a bus runs 15-minutes late, the passenger perception tends to be more positive if they had real-time information on the bus schedule, than if they were left there waiting, not knowing when the bus would arrive.
On top of mobile apps, agencies are also optimizing the digital experience. This entails giving users more information on websites as well as better publicizing and communicating service information through digital platforms.
There has also been experimentation with partnerships – figuring out how to transition from infrastructure to being coordinators of mobility. This means collaborating to add service and personalization aspects. Partnerships with the private sector have also proven to be successful in areas where restrictions exist. For instance, an agency that can administrate but not operate vehicles.
What are some strategies agencies should adopt to integrate themselves into the future of mobility?
Agencies need to think about what supplemental services they can offer to fill the gaps. For example, think about a 14-seat paratransit vehicle. More often than not, these vehicles run with empty seats. Agencies could remedy this inefficiency by making these vehicles accessible to passengers who may not necessarily need the paratransit service but who would still benefit from the commute.
Agencies also need to become agents of mobility. This means connecting different transit services seamlessly – first and last mile solution. It also means making transit more available with focus on more on-demand service, but going beyond the traditional DRT model. Agencies not paying attention to this are at risk of getting left behind.
On the subject of technology such as autonomous vehicles, while this will not be realistically integrated into mass transit for another 15-20 years due to complexity on various fronts, agencies should at least keep their eyes open for opportunities for partnerships and experimentation here.
With funding being a major limitation within public transit agencies, what are some specific strategies that can be taken to overcome that?
One strategy would be utilizing grants that support experimental transit programs. An example here includes the Mobility on Demand (MOD) Sandbox Program. On a related note, agencies should focus on passenger-facing improvements which are what makes the case for more grants. Agencies should also find ways to maximize resources – do more with less, something that Ecolane truly succeeds at with our optimized same-day and real-time scheduling.
Are there any innovative ideas you've seen that agencies should take note of?
Agencies have been experimenting with offering on-demand transportation to transfer hubs to provide first-mile/last-mile transportation options. Some have done this in coordination with TNCs such as Uber and Lyft, while others are using mobile apps tied to their existing scheduling software to make effective use of their existing fleet to provider the service.
Another great example is an agency serving an unserved need where passengers would be picked up from rural areas, then brought to a car share center where they could get in their cars to get groceries or whatever they choose, and then brought back to the rural area.
What will mobility look like without public transit?
For starters, congestion will only get worse as more and more cars get on the road. On top of that, the newer transportation modes being offered by the private sector are not yet turning a profit. Revenue generated is being put right back into R&D. This is not sustainable in the long term and eventually they will need additional revenue which will increase cost to the public.
But another pressing issue that arises if public transit goes away are the economic implications. A for-profit model in mass transit would be very dangerous for at-risk communities, especially those living below the poverty line. It's not clear whether or not our regulation will be able to ensure equitable service for all in terms of income inequality. In short, upward mobility will be stunted and income disparity will further widen without public transit.
--
Real-time scheduling and optimization – service transparency – reduction in costs – accurate reporting – better customer service and outcomes. Is your software currently delivering those results?
Schedule a free demo today to learn how Ecolane can help you do more with less, and get you on the road towards better fiscal sustainability.
About the Author: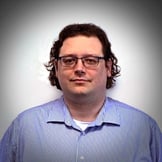 Daniel serves as our Vice President of Product. He has an extensive understanding of the Ecolane platform and more than fifteen years of direct transit experience. Daniel's background in both technology and transit provides him with a unique skill set that enables him to help customers with their issues quickly and effectively. In his role as Vice President of Product, Daniel is responsible to maintaining the product portfolio and developing product strategy for Ecolane.
About the Author

Ecolane
Read Ecolane's blog articles for perspective, opinion and information on transit and paratransit issues.