In the simplest terms, microtransit is on-demand transportation for everyone. It's most prominently available in major metropolitan areas and surrounding suburbs, but is becoming more compelling in small cities and rural communities as well. Microtransit systems are not restricted by an individual's mobility needs or their ability to use fixed route transportation. They often act as an extension of regular transportation services through a partnership with public transportation departments.
Transportation authorities are starting to fill gaps in the fixed route system by offering microtransit services—enabled by transportation technology—that may provide curb-to-curb service, corner-to-corner service, or in some cases, stop-to-stop service. It can also provide the "first and last mile" transportation, where a rider might take a microtransit vehicle to a bus or rail stop and then take that bus or train car to another stop. From that stop, they may take a microtransit service again to get to the final destination.
The Evolution of Microtransit and Its Future
In the era of mobile apps and constant connectivity, people are used to booking a trip, tracking it, and paying for it all from their mobile devices. This has had a profound impact on the growth of microtransit. Riders are now empowered to manage their own transportation needs and expect this type of functionality from every transportation service.
There will likely be more integration with public transportation options. The idea is to empower riders with a "single ticket" option, where they can purchase a trip from point A to point B using both microtransit and conventional fixed route service, all with the click of a button.
There will also be more demand for IT-enabled transit options. The rise of ride-sharing services have shown that people prefer the flexibility of scheduling transportation on-demand and around their own schedules, instead of waiting for the fixed route schedules to align with their needs. Like the switch from conventionally scheduled television programming to the on-demand streaming video services, such as Netflix, Hulu and Prime, the demand for microtransit service will continue to grow.
How Does Ecolane Help Transit Agencies Implement Microtransit?
Ecolane provides intelligent, web-based transit scheduling software that allows transit agencies to provide equitable mobility for all. Ecolane also offers comprehensive support to help organizations transition to a next-generation transit model. In short, Ecolane's technology enables microtransit.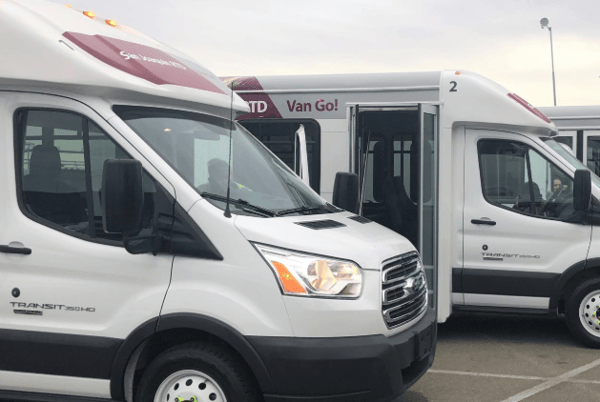 San Joaquin RTD launched their "Van Go!" service in late 2018 to offer on-demand transportation to the general public. Not only did the service help people easily commute from suburban locations to urban areas, but riders were able to pay the fare within the app.
When Baylor University wanted to provide a trusted, safe, efficient mode of transportation for its students to commute during evening and nighttime hours, they called upon their regional transportation agency, Waco Transit System. The City of Waco has relied on Ecolane software for years in order to schedule safe, efficient rides for ADA and paratransit riders; so, there was not a second thought that Ecolane would be the best solution to help college age young men and women travel safely on and off campus. With the Ecolane system in place, students are able to book trips using an app and a trusted city driver arrives within five minutes.
A New Way to Think About Transportation
Agencies and transportation authorities realize that the 20th century model of transportation is no longer appropriate for the needs of 21st century riders. The critical benefit of microtransit is that it provides cost-effective transportation services for everyone, including disabled and under-served people. Agencies and transportation authorities will continue to innovate and partner with providers like Ecolane to provide the next-generation transportation services the public demands.
---
To find out more about Ecolane software, request a hassle-free demo.
---
About the Author: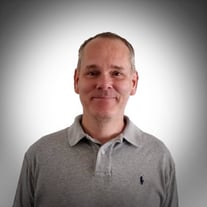 Douglas joined Ecolane in December 2004 where he has held both management and executive positions and played an instrumental role in the growth and development of the organization. In his current role as Vice President, Douglas is responsible for business development focusing on in-depth demonstrations and simulations, large cases, identifying new service opportunities, and providing subject matter expertise. He represents business development in product portfolio and is a stakeholder in the product strategy committee to ensure that customer specific development is delivered according to commitments.
About the Author
Douglas Spears
Read Douglas' blog articles for perspective, opinion and information on transit and paratransit issues.