There are many simultaneously moving cogs that keep a transportation agency running efficiently and profitably. Transit managers are charged with making important decisions every day in regard to operations, staffing and shifts, vehicle maintenance, budgets, and more. Most day-to-day decisions can be made at the manager's discretion based on knowledge and experience, but broader decisions need to include the input, buy-in, and general consensus of the board of directors ("the board").
Not a boring post
First off, what is a board of directors and what purpose do these boards serve? A board of directors commonly refers to a group of people who jointly supervise the activities of an organization, such as a transit agency. Boards typically set the structure and strategy for which an organization will achieve growth by:
Determining the agency's vision and mission
Setting the pace for future development
Determining the values of the agency
Establishing long-range goals and a path to achieve them
Establishing company policy
Managing and approving the annual budget
Evaluating big ticket spending, or "capital spending"
Boards can vary in size and composition. Boards may include elected officials, such as city council members, citizen members, and/or agency department heads.
An educated voter is an effective leader
Board members will typically weigh in on operational problems, if not resolve them. This could relate to service level or fare structure, for example. The board absolutely must approve service criteria or any type of regulation, pursuit of individual grant applications, the annual budget, any capital expenditure (i.e. $25,000 or more), vehicles used, and organizational policy.
To that end, it is critical that the board remains actively engaged with the inner workings of the agency and the attitude and its behaviors of the riders, regardless of how frequent board meetings are scheduled. Without this insight, it is difficult to make good voting decisions. A positive board experience is reflected when everyone who has stake in the agency is interested in acquiring and evaluating the information that most impacts its growth in order to make the best possible decisions.
Getting the board aboard
How can a transit manager keep a board engaged?
What if they don't listen to suggestions for investment opportunities and organizational improvement? One of a transit manager's biggest responsibilities is identifying problems or areas that could be improved and then implementing a fix. Oftentimes that takes board buy-in, which means communication and relationship-building are needed skills to effectively perform in the role. When transit managers regard board members as teammates and give them due respect, it goes a long way in building rapport. With rapport, trust between the two can be developed; when trust is there, board members are more likely to exhibit faith in the manager's judgement and listen to well-researched, well-presented ideas when the case is made for a major change or big purchase.
Although big changes are always gradual in the world of transportation, the planning should not be. Planning must start early and be revisited regularly to avoid severe repercussions in the future. As managers know, it can take up to five years to purchase just one new bus, so when it is evident that a bus will need to be replaced within the next few years, it's important to get the ball rolling right away. The same can be said about software. Software that is sufficient today may not meet future demands or be able to help agencies reach long-terms goals. In this way, the discussion of software replacement should start now, too. Agencies cannot afford to start processes or discussions about future needs at the time the need is required; in the world of transit, if leaders are not thinking forward, they risk falling behind. It is always better to be proactive than reactive.
But what about cost? The cost of a major change, such as software replacement, is always a factor. But so should be the cost of not replacing the software when the industry landscape is changing. Lack of planning, inability to set a goal, or the delay in setting a goal will always be a greater cost than moving towards a target. There is no return on investment (ROI) on keeping the status quo or indecision. With research findings in hand accompanied by a clear target goal, board members will be more likely to see a necessary software purchase as an investment opportunity rather than an expense.
Change is often a difficult and long process that requires input from several different stakeholders. But when transit managers embrace the board of directors as teammates and keep the lines of communication open, knowing that everyone is working towards the same goals of continued viability in serving the public, it can make process more streamlined and alleviate nonessential barriers. As a result, everyone wins.
---
With Ecolane software, transit agencies have seen a 44% average increase in operational efficiency in the following ways:
Increased on-time performance
Increased rides per hour
Same-day trips fill gaps when there are rider cancellations and no-shows
Fuel savings because the routes are being automatically continuously optimized
Less mileage on the vehicles
Fewer resources used to accomplish the same work or more
To find out more about how our software can help your agency reach its long-term goals, request a hassle-free demo for your agency and its board of directors.
About the Author: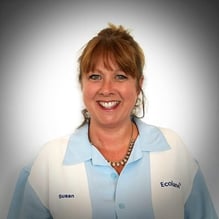 Susan's role encompasses all aspects of the pre-sales and post sales activities on behalf of Ecolane prospects and customers. This includes comprehensive account management beyond the initial implementation. Susan's 18-year career in transportation has included business development and operations for transportation operators. Prior to joining Ecolane, Susan served as a Program Director for Coles County Council on Aging. Susan helped the agency grow through business development, meaningful marketing strategy and her grant writing skills. Her commitment to public transportation especially in the rural areas has been the key to her success.
About the Author
Susan Starwalt
Susan Starwalt has been a Regional Sales Director for Ecolane since 2015. For 17 years, Susan served as Director for Illinois-based CCCoA's transportation program and she joined Ecolane with a variety of experience in transit management and operations. Susan currently resides in Indiana with her husband, two children and two Miniature Schnauzers.