In the paratransit industry, it's often a balancing act for agencies trying to meet the expectations of their customers in addition to meeting the expectations they have set for their own operations.
Customer expectations and agency expectations can often align, as many of the critical transit metrics that agencies measure operations with are a direct reflection of how well the agency is meeting customer expectations.
But what happens when a transit agency is not able to find that balance?
Often, agencies partner with outside vendors for things like MDT software. It's important that agencies can get the most out of these partnerships and ensure they are getting the most efficiency for their investment so that they, in turn, can provide exceptional service to their customers, too.
Below, we're outlining what customer expectations are for agencies, what agency expectations are for their own operations and vendors, and how to achieve success for each to ensure a delicate balance can be maintained for optimal results.
Customer Expectations
Customers depend on paratransit to get them where they need to go on-time. They are looking for consistency, reliability, accessibility, convenience, and visibility in a solution. Typically, customers are looking at the following factors to gauge whether their expectations are being met or not:
Are they able to book a trip at the time they request?
Are they being picked up when they expect to be?
Are schedule changes communicated to them in a timely manner?
What was their on-vehicle experience?
If any of the above factors are unsatisfactory, customer service declines and riders are less likely to schedule another ride in the future.
Agency Expectations
As an agency, you expect more efficiency for your dollars with any vendor partnership that you're engaged in. If the solutions that you have in place are actually causing your efficiency to suffer and you're underperforming in critical areas, your expectations aren't being met and it's time to reevaluate. You'll want to ask yourself some of these key questions:
Are your operating expenses per passenger trip in line with your budget?
Do you require too many staff members to try to keep up with customer demand?
Are undocumented services being provided? Are you giving too much for nothing in return?
Is staff meeting internal standards?
In order to meet your agency expectations, you'll want to look at how much you're spending and how many resources you're allocating in order to meet the customer expectations mentioned previously.
Achieving a Successful Balance
You can see that customer expectations and agency expectations are closely related and can have a cause-and-effect relationship.
On one hand, if you're meeting customer expectations, you may be sacrificing efficiency and neglecting agency expectations. On the other hand, if you're meeting agency expectations, you may be sacrificing customer service for efficiency by cutting key resources to drive down costs.
It is a fine balancing act, and when agencies can get it right, that's when they'll see those key performance indicators and critical transit metrics like OTP, RPH, and no-show rates improve.
You'll first want to take a look at customer satisfaction and customer service. What areas are you not succeeding at? If these can be addressed with some internal shifts in resource allocation, you should then evaluate how this will affect your overall agency efficiency. If you're succeeding at customer service, take a look at internal operations, spend, and efficiency. Maybe you can find a better solution that will allow you to continue meeting customer expectations, but will drive your costs down and allow you to do more with less.
It's all about evaluating this cause-and-effect relationship and making adjustments until you can strike that optimal balance. You can have both, and with the right solutions implemented internally, you can ensure you're serving your riders at the level that they deserve while still running an efficient and successful transit operation.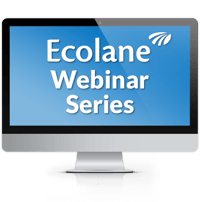 If you'd like to learn more about how you can find the balance between customer service and efficiency, watch our on-demand webinar.
About the Author

Ecolane
Read Ecolane's blog articles for perspective, opinion and information on transit and paratransit issues.