Mass Transit is exclusively dedicated to public transportation and this is its ninth year honoring professionals who have made a significant impact in the in the public transit industry
Wayne, Pa (Sept. 14, 2018)—Ecolane congratulates our own Vice President of Product, Daniel Andrlik, on his achievement for having been named one of the Top 40 Under 40 by Mass Transit Magazine.
Honorees are chosen by their peers and judged on job commitment, industry expertise, and achievement in the field. They have made significant, impactful contributions to the transportation industry.
"I am extremely humbled that my colleagues would nominate me for this auspicious honor, let alone receiving it from a pool of more than 150 other well-deserving, qualified candidates."
Daniel has many notable accomplishments throughout his career, such as having intimate involvement in design and launch of two critical Ecolane products: the passenger-facing mobile app and Ecolane's Alexa integration. He has also restructured the release process at Ecolane to streamline research and development, thus ensuring consistent releases in both schedule and quality.
Daniel also implemented industry tools for evaluating product changes to match the needs of the ever-expanding, increasingly more complex transportation industry at large. He developed a Best Practices guide for demand-response transportation.
"Millions of people utilize public transportation every year, relying on it to transport them to work, school, medical appointments, and social and sporting activities," said Mass Transit Publisher Emily Guill. "The individuals chosen for this year's list have an eye for innovation and show a strong passion and commitment that exemplifies the best of the best."
About Daniel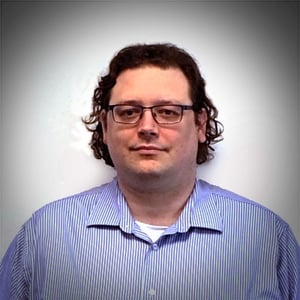 Daniel has an extensive understanding of the Ecolane platform and more than fifteen years of direct transit experience. Daniel's background in both technology and transit provides him with a unique skill set that enables him to help customers with their issues quickly and effectively. As VP of Product, Daniel is responsible to maintaining the product portfolio and developing product strategy for Ecolane.
Daniel has been a proud member of the Mobility for All Americans Knowledge and Technology Transfer (MSAA KTT), sat on the Advisory Panel for the TCRP G-16 on Transactional Data Specifications, has been a speaker at Community Transportation Association of America (CTAA) and several other state and regional conferences nationwide, and he currently sits on the board of directors for the TransNet Suburban Transportation Network of Montgomery County, PA.
About Ecolane
Ecolane is the most flexible, affordable and reliable choice for transit provider managers, directors and decision-makers with responsibility for implementing easy-to-deploy scheduling and dispatch solutions. Ecolane's software platform restores community engagement to people who might not otherwise have access and mobility. With US headquarters in Wayne, PA, Ecolane is a technology leader in the demand responsive transportation (DRT) and the paratransit solutions market. For more information, please visit www.ecolane.com. Ecolane is part of the National Express family of companies.
###